Scott Rickards | What Does Water Cost?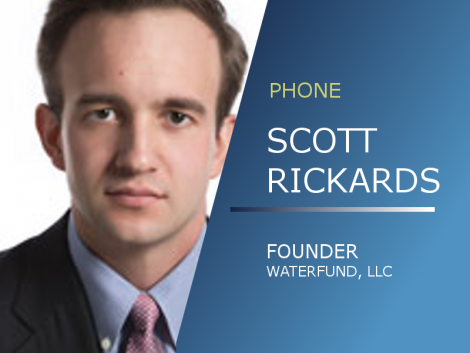 Albert's guest is Scott Rickards, president and CEO of Waterfund LLC.
[youtube https://www.youtube.com/watch?v=MvMxukMaId8?version=3&rel=0&fs=1&autohide=2&showsearch=0&showinfo=1&iv_load_policy=1&wmode=transparent&w=640&h=390]
Interview Highlights
Nobody has figured out the dollar cost of water
We created the water cost index with IBM
In New York the cost is $0.25 per cubic meter
Water is considered a public good for political purposes
California's problems are not so hard to solve
Privatization would be the solution but it's not going to happen in the short-term
Big infrastructure investments made now will pay back several times over
Water utilities spend 30% of their budgets on debt servicing
Chemicals, energy, and transportation all add to the cost of water
Why is there such a gap in infrastructure spending?
Insuring the risk of producing water by hedging flood, drought, or red tide
Water as a measure of inflation beats the CPI
References & Links We Talked About
Sponsor
WB Wealth Management: An independent registered investment adviser
Disclaimer
This program is for informational purposes only and is not an offer or recommendation to buy or sell securities or alternative investments.
Not a substitute for professional financial advice.
Thanks for Listening
We are glad you've come by to listen in on The Power & Market Report.
Please help us spread the word by sharing it or emailing Albert through the social media buttons at the top of the post. It would help us immensely and we appreciate it.
We always welcome your comments about the show and would love to field any questions you have so we can deliver the kinds of episodes you want to hear.
Thanks again to Scott Rickards for joining us on the show!
About Albert K. Lu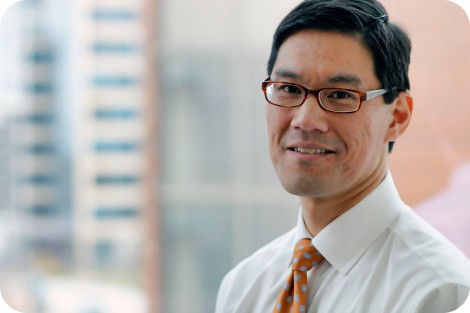 Whether you've been in the investing game for decades or are just starting to plot out your financial strategy, you'll find host Albert's insights and big-picture awareness of breaking news essential to sound investing. Albert gathers big guns at the top of their games around his virtual roundtable for a refreshing talk about financial success and investing acumen. Whether they are professional athletes, economists, restaurateurs, or top doers from another walk of life, guests engage with Albert, who provides the perfect sounding board for an intelligent discussion about entrepreneurship and real-life application of economic principles to current events and market forces.
Albert's money-management approach focuses on wealth preservation under the umbrella of Austrian economics principles. In addition to The Power & Market Report, he is the host of The Economy, a podcast featuring weekly news and opinion. If you want to learn about the true foundation to sound investing and successful entrepreneurship, Albert's podcasts are a good place to start.
The post Scott Rickards | What Does Water Cost? appeared first on The Power & Market Report.
Published On
Exploring the business of liberty
Join The Discussion
No Comments