Joseph Salerno | CNBC Debate / Sweden's War on Cash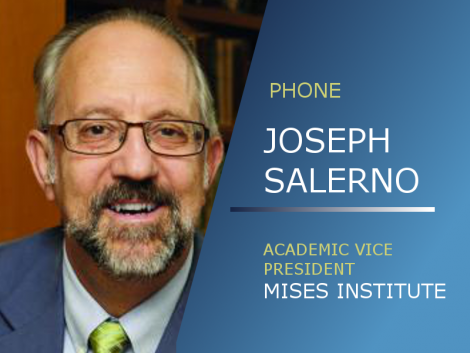 Albert's guest is Dr. Joseph Salerno, the academic vice president for The Mises Institute.
[youtube https://www.youtube.com/watch?v=uykLJx3GSj0?version=3&rel=0&fs=1&autohide=2&showsearch=0&showinfo=1&iv_load_policy=1&wmode=transparent&w=640&h=390]
Interview Highlights
Why we should pay attention to Donald Trump
We are having a bubble in IPOs and the Fed is responsible
The Fed is shielding the incumbent administration from a recession
Americans have a 1-year memory on the economy
Bush's decline is indicative of a rising political IQ among American voters
There are only two classes in society: tax consumers and real producers
The reason the government hates cash
All governments and central banks are moving toward negative interest rates
But the banks have not passed this on to the depositors
People in Sweden are hiding money in microwave ovens
The government is removing ATMs
References & Links We Talked About
Sponsor
WB Wealth Management: An independent registered investment adviser
Disclaimer
This program is for informational purposes only and is not an offer or recommendation to buy or sell securities or alternative investments.
Not a substitute for professional financial advice.
Thanks for Listening
We are glad you've come by to listen in on The Power & Market Report.
Please help us spread the word by sharing it or emailing Albert through the social media buttons at the top of the post. It would help us immensely and we appreciate it.
We always welcome your comments about the show and would love to field any questions you have so we can deliver the kinds of episodes you want to hear.
Thanks again to Dr. Salerno for joining us on the show!
About Albert K. Lu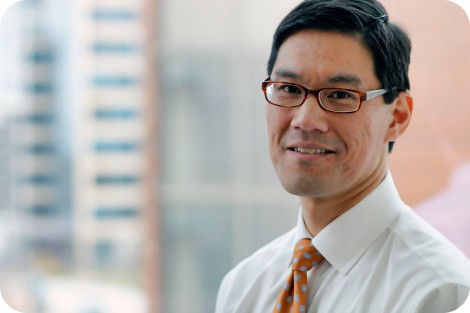 Whether you've been in the investing game for decades or are just starting to plot out your financial strategy, you'll find host Albert's insights and big-picture awareness of breaking news essential to sound investing. Albert gathers big guns at the top of their games around his virtual roundtable for a refreshing talk about financial success and investing acumen. Whether they are professional athletes, economists, restaurateurs, or top doers from another walk of life, guests engage with Albert, who provides the perfect sounding board for an intelligent discussion about entrepreneurship and real-life application of economic principles to current events and market forces.
Albert's money-management approach focuses on wealth preservation under the umbrella of Austrian economics principles. In addition to The Power & Market Report, he is the host of The Economy, a podcast featuring weekly news and opinion. If you want to learn about the true foundation to sound investing and successful entrepreneurship, Albert's podcasts are a good place to start.
The post Joseph Salerno | CNBC Debate Disaster appeared first on The Power & Market Report.
Published On
Exploring the business of liberty
Join The Discussion
No Comments